Home »
Southwestern Pennsylvania Legal Aid*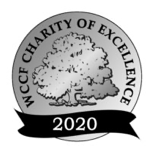 Southwestern Pennsylvania Legal Aid*
search again
Mission
Civil justice for those in need, their homes secured, families protected, and finances fortified.
Programs and Services
Southwestern Pennsylvania Legal Aid is the civil legal aid serving southwestern Pennsylvania, including Washington County. We provide advice, advocacy, education, and representation for legal issues related to domestic and sexual violence, family and juvenile law, housing, and financial security.
We help domestic and sexual violence victims secure protection orders, along with other orders to protect their families, housing, and finances. We also advise and represent parents in family and juvenile court.
We offer a variety of housing advocacy to protect tenants, mobile home park residents, those facing foreclosure, and victims of discrimination.
Our financial services are broad, addressing unemployment and underemployment, debt, disability, public assistance, and barriers to employment, including clearing past criminal records and restoring driver's licenses.
Primary Revenue Sources
Legal Services Corporation, Housing and Urban Development, Pa. Department of Human Services, Pa. IOLTA
2022 Financials
| | |
| --- | --- |
| Federal Tax ID | 25-1192139 |
| Revenue | $3,136,151 |
| Expenses | $2,653,172 |
| Net Assets | $583,936 |
Contact
This website contains an organizational snapshot, as well as links and contact information, for each of our participating charities. We have also included the tax identification number for each charity so Donors wishing to review more detailed financial and governance information may access the Form 990 for that charity via irs.gov.