Home »
Southwestern Pennsylvania Legal Services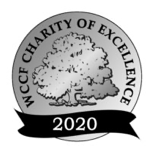 Southwestern Pennsylvania Legal Services
search again
Mission
To stabilize and improve the families, housing, and finances of low-income and other vulnerable southwestern Pennsylvania residents through legal advice, representation, and other assistance.
Programs and Services
Families: We advise and represent victims of abuse to obtain orders of protection, regardless of income, along with primarily low-income parents to protect, support, unify, or reunify them with their children. We also represent low-income spouses who are separated and in need of economic and other personal and family support.
Housing: We advise and represent low-income renters with regard to their tenancy, housing conditions, and utilities; low-income mobile home renters and owners; and those facing mortgage foreclosure. We also enforce and educate about the Fair Housing Act to protect vulnerable classes from discrimination through our Fair Housing Law Center. Finally, we provide renters and those potentially facing homelessness with housing and budgeting counseling.
Economic security: We advise and represent those facing consumer debt -- who need to maintain their income based upon employment, unemployment compensation, disability and public assistance -- by removing barriers to employment. Through our Low Income Taxpayer Clinic, low-income taxpayers resolve IRS debts and disputes.
Primary Revenue Sources
Legal Services Corporation, Department of Human Services, Pennsylvania IOLTA ,and Housing and Urban Development
2020 Financials
| | |
| --- | --- |
| Federal Tax ID | 25-1192139 |
| Revenue | $1,937,423 |
| Expenses | $2,389,902 |
| Net Assets | $944,641 |
Contact
This website contains an organizational snapshot, as well as links and contact information, for each of our participating charities. We have also included the tax identification number for each charity so Donors wishing to review more detailed financial and governance information may access the Form 990 for that charity via www.charitynavigator.org.