Home »
Bradford House Historical Association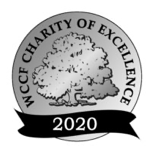 Bradford House Historical Association
search again
Mission
To educate as we preserve and promote the history and heritage of the David Bradford House and Museum, and to educate the public on the role of David Bradford and the Whiskey Rebellion in shaping American history.
Programs and Services
Educate. We offer programming, both in house and through outreach, and we offer educational resources. Knowledgeable, vibrant docents conduct tours for students of all ages, Scouts, and senior citizens. A presentation on the Whiskey Rebellion will soon make its way to the Osher School of Lifelong Learning at Carnegie Mellon University. Our Education Committee is developing an Act 48 in-service for teachers. A Resource Center features a lending library, and a collection of primary and secondary resources on the Whiskey Rebellion and David Bradford is available for use either at the museum or to borrow.
Engage. The BHHA has put thought and effort into moving beyond the passive museum experience to active, deeper engagement. Guests are invited to step into life on the frontier of a burgeoning United States of America in the late 1700s. Harrowing conflicts and struggles to survive are brought to light as are the simple domestic activities of everyday life. Children at day camp practice a muster drill and create woolen caps for the winter; and women sip tea at Elizabeth Bradford's table.
Elevate. To experience the programs of the BHHA is to be brought into an elevated sense of the lives of our forebears who settled in southwestern Pennsylvania. Their struggles and debates, especially the conflict between the rights of the individual versus the welfare of the group, are not unlike ours. Our visitors are brought face to face with how today's events are related to or affected by the events and values of America's past. We celebrate the human spirit.
Entertain. As sponsors of the Whiskey Rebellion Festival, the BHHA offers pure entertainment of the historical pageant variety. Re-enactors create drama everywhere, olden melodies fill the air, and shouts of "Huzzah" rise up. There are food and drink, there is historical theater, and there is demonstration. Annually, thousands descend on Washington to participate in the free festival.
Excite. The BHHA looks to the future as it builds excitement with the creation of a Whiskey Rebellion Education and Visitor Center. Featuring interactive displays, an historic timeline, period artifacts, art reproduction, and even a display of the 1700s distillation process, the new center will add richness and depth.
Primary Revenue Sources
Fundraising, grants, donors
Primary Fundraising Event
Whiskey Rebellion Dinner
2019 Financials
| | |
| --- | --- |
| Federal Tax ID | 25-6070816 |
| Revenue | $213,008 |
| Expenses | $108,491 |
| Net Assets | $345,946 |
Contact
This website contains an organizational snapshot, as well as links and contact information, for each of our participating charities. We have also included the tax identification number for each charity so Donors wishing to review more detailed financial and governance information may access the Form 990 for that charity via www.charitynavigator.org.