Home »
Bradford House Historical Association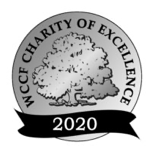 Bradford House Historical Association
search again
Mission
The mission of the Bradford House Historical Association is to educate as we preserve and promote the history of the Whiskey Rebellion and the 18th-century life and times of David Bradford.
Programs and Services
The Bradford House Historical Association encompasses the Bradford House Museum, the Whiskey Rebellion Education and Visitor Center, the Meeting House, and all associated special programs, such as the Whiskey Rebellion Festival.
The Bradford House Museum offers guided tours, while the Whiskey Rebellion Education and Visitor Center offers self-guided tours. The Bradford House shows the house as it would have been in the 18th century. The Visitor Center teaches visitors through text panels and artifacts. Tours of both may be scheduled year-round by appointment. Additionally, the Meeting House, established in March of 2023, is open as needed. The Meeting House provides the space needed for education, demonstrations, and community and board meetings.
We operate the only museums in Washington County with free admission. Free admission allows us to educate a larger group of people. Additionally, our local low-income residents can visit us without hesitation.
The Bradford House Historical Association offers annual public programming for all ages for the purpose of educating the public on David Bradford, the Whiskey Rebellion, and how each shaped American history. The deliverables include Hands-On History Day Camp for children, The Symposium on 18th Century Living and Customs in Western Pennsylvania, a free Lil' Rebel area at the Whiskey Rebellion Festival, and a free education kit for children in third through sixth grades.
The 2023 Symposium, with Ben Goldman as Marquis de Lafayette, was our twelfth History Symposium. The students that participated in the associated poster contest were invited to attend and discuss their posters. Four community partners had display tables. Every year this event gets bigger and better and the attendees are always anxious for the next one! The 2024 Symposium will be a dual theatrical performance by Louis and Clark.
The Bradford House Historical Association relies heavily on volunteers and community partnerships. While our programs bring us closer to our long-term goal of envisioning a world where the Whiskey Rebellion is understood for its effect on American History. We are living history on Main.
Primary Revenue Sources
Grants, Donations, Special Events
Primary Fundraising Event
Whiskey Rebellion Dinner
2021 Financials
| | |
| --- | --- |
| Federal Tax ID | 25-6070816 |
| Revenue | $200,540 |
| Expenses | $224,087 |
| Net Assets | $332,476 |
Contact
This website contains an organizational snapshot, as well as links and contact information, for each of our participating charities. We have also included the tax identification number for each charity so Donors wishing to review more detailed financial and governance information may access the Form 990 for that charity via irs.gov.