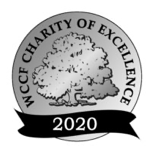 The CARE Center*
search again
Mission
The SPHS CARE Center, building on more than 45 years of experience, provides a unique continuum of quality, recovery based, trauma informed, integrated services including education, intervention, case management, treatment, aftercare, and referrals to individuals and their families.
Programs and Services
The CARE Center encompasses several programs that strive to provide hope, empowerment, and improved quality of life to those we serve. CARE serves individuals regardless of age, race, ethnicity, sexual orientation, identity, religion, disability, or economic status. Our services focus on those with substance abuse and/or mental health issues, and those impacted by sexual abuse, harassment, and assault.
The STTARS Program works toward building communities that honor the rights of survivors, seeks justice for those affected by crime, and promotes education with the goal of ending sexual violence in all of its forms. Services include counseling, legal and medical advocacy, prevention programming, and a 24 hour hotline. Outreach to underserved populations including children, those with differing abilities, sex trafficking victims, and survivors who identify as LGBTQ+ are prioritized.
CARE's Behavioral Health Crisis Services is a telephone, walk-in, and mobile crisis service that responds around the clock to those experiencing mental health crisis including suicidal thoughts, self-injury, depression, aggression, or anxiety. The Crisis team assesses the level or risk, provides support by phone, and may activate a mobile crisis worker directly to the person in crisis to provide intervention.
The Center of Excellence helps to ensure that those with opioid related substance abuse are connected to treatment and continue to receive follow up care and support within the community. Trained CARE Navigators promote recovery by assisting clients to find stable housing, employment, and reestablish family and community relationships.
The CARE Center outpatient services provides comprehensive and holistic care to those with substance abuse and behavioral health issues including individual, group, and family services, medication management, and psychiatric evaluations. Assertive Community Treatment is available for those with serious and chronic mental health issues to assist clients with maintaining a quality standard of living and connectedness in the community.
Primary Revenue Sources
Program Service Fees, Private Insurance, Federal, State, and local grants, donations
Primary Fundraising Event
The CARE Center does not have an annual fundraising event, but does accept donations and participates in various small program specific fundraising activities throughout the year.
2021 Financials
| | |
| --- | --- |
| Federal Tax ID | 52-1034193 |
| Revenue | $14,364,190 |
| Expenses | $13,946,563 |
| Net Assets | $2,793,192 |
Contact
Name:
Joanna Dragan
Title:
Supervisor of Sexual Violence Services
Email:
jdragan@sphs.org
Website:
www.sphs.org
Phone:
724-229-5007
Address:
75 E. Maiden St.
Washington, PA 15301
This website contains an organizational snapshot, as well as links and contact information, for each of our participating charities. We have also included the tax identification number for each charity so Donors wishing to review more detailed financial and governance information may access the Form 990 for that charity via irs.gov.