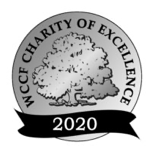 CASA for Kids
search again
Mission
Advocates for abused and neglected children.
Programs and Services
CASA for Kids, Inc., was established in 2002 as a 501(c)3 organization, initiated by a group of concerned citizens following the death of an abused/neglected child who got "lost in the cracks" of child welfare. CASA volunteers are vetted and trained to become a child advocate to advocate for children that are served within the Juvenile Dependency Court System. Once a volunteer completes 30 hours of training and 6 hours of court observation, they are sworn in as a CASA and assigned to a case.
Once the CASA is assigned a case, they begin to advocate for their CASA child/children. The advocate becomes familiar with the case by reviewing records of the child, including medical, educational, and any historical history that the family has had with the Washington County Children and Youth Services. The courts supply CASA with a Court Order that facilitates information gathering from current and past providers to the child.
The beauty of the role of CASA is that the CASA focuses solely on the child/children. Many of our advocates see their child/children frequently and often become consistent adults in the lives of children. The knowledge that the advocate gains are assembled into a court report that is provided to the court. The court reports assist our Judges and Hearing Officer in seeing areas of the child/children's lives that would not otherwise be seen.
When a child has a CASA, they are more likely to get the proper support that they need. A CASA advocate is often the most informed person in the courtroom having talked to the child, parents, family members, foster parents, school officials, doctors, therapists, and others involved in the child's life. CASA advocates are able to recognize when a child is experiencing a need, such as glasses, and an advocate for that child to have that need met.
Children with a CASA do better in school, with less poor conduct, better grades, and are more likely to pass all courses. A child with a CASA is more likely to be adopted, half as likely to reenter foster care, and substantially less likely to remain in long-term foster care. The CASA program focuses on a "forever home" preventing children from growing up in the foster care system.
Primary Revenue Sources
Grant funding, fundraising
Primary Fundraising Event
Light the Way Gala
2020 Financials
| | |
| --- | --- |
| Federal Tax ID | 47-0849282 |
| Revenue | $247,846 |
| Expenses | $380,611 |
| Net Assets | $142,426 |
Contact
This website contains an organizational snapshot, as well as links and contact information, for each of our participating charities. We have also included the tax identification number for each charity so Donors wishing to review more detailed financial and governance information may access the Form 990 for that charity via irs.gov.