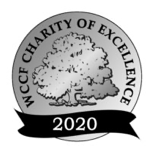 Blueprints
search again
Mission
Blueprints serves as a catalyst to mobilize the resources of the entire community to enable families and individuals in our service area to attain the skills, knowledge, motivations, and opportunities to become self-sufficient.
Programs and Services
Mind: Federal & State Funded preschool education programs - Head Start, Early Head Start & Pre-K Counts; designed to comprehensively help low and moderate income families achieve greater levels of self-reliance, promote healthy growth and development and achieve school success. Computer Classes - volunteer instructors help low-income individuals become technically proficient for education and/or employment opportunities. Getting Ahead - develop resources, set goals & create future stories.
Home: Foster Care/Adoption/Private Visitation. Home Ownership Center - credit repair, home purchase, foreclosure assistance, rent/utility assistance, homeless prevention. Resident Opportunities and Self Sufficiency program - non-subsidized housing transition program.Child/Family Welfare Services - in home supports, parenting education, truancy intervention/prevention, afterschool program, transitional/independent living.
Health: Women, Infants & Children (WIC) - pregnant, postpartum or breastfeeding women and their children under five receive nutrition education, breastfeeding support, food/formula vouchers and referrals for healthcare & social services. Senior Care Management, Ombudsman - in-home care planning and facility based advocacy. Senior Home Delivered Meals - daily meals delivered by volunteer to home-bound older adults. Senior Centers - nutritious meals, physical fitness and socialization.
Wallet: Financial Capabilities Center - group and individual coaching on budgeting, spending, saving, credit management. Career Development - choose a career, identify post-secondary options; resume & interview preparation; direct connection to schools & employers. Matched Savings Accounts - for home purchase, post-secondary education or capitalizing a small business; $2 for every $1 saved of earned income up to $2000. Volunteer Income Tax Assistance - free tax preparation and e-filing.
A Little LIFT - web based, community supported barrier elimination initiative for individuals and families in economic transition.
Primary Revenue Sources
US Department of Health & Human Services; PA Dept of Education
Primary Fundraising Event
Blueprints Golf Outing
2020 Financials
| | |
| --- | --- |
| Federal Tax ID | 25-1153028 |
| Revenue | $23,150,876 |
| Expenses | $22,618,831 |
| Net Assets | $7,705,643 |
Contact
This website contains an organizational snapshot, as well as links and contact information, for each of our participating charities. We have also included the tax identification number for each charity so Donors wishing to review more detailed financial and governance information may access the Form 990 for that charity via irs.gov.