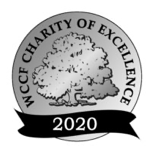 Blueprints
search again
Mission
Blueprints serves as the catalyst to mobilize the resources of the entire community to enable families and individuals in our service area to attain the skills, knowledge, motivations, and opportunities to become self-sufficient.
Programs and Services
Our 27 Programs are identified organized into 4 Core Service Pillars: Mind, Home, Health and Wallet
Mind: From ABCs to GEDs and beyond, we help our clients learn everything needed to build a strong future: 2Gen, Family Literacy Education, Computer classes, Getting Ahead, Early Learning (Head Start, Early Head Start and Pre-K Counts), Little Free Libraries, Post-Secondary Transitions, Truancy Prevention and Intervention
Home: From safety for kids to stability for families, we help our clients establish a place to live and thrive. Child and family welfare, foster care and adoption, Home Ownership Center, resident opportunities and self-sufficiency, transitional and independent living, Rental Assistance, Mortgage Assistance and Utility Assistance
Health: From health checks to healthy greens and grains, we help our clients stay active and strong. Care management, home delivered meals, ombudsman, Retired & Senior Volunteer Program (RSVP), Senior Centers, Women, Infants & Children (WIC)
Wallet: From budget basics to savings strategies, we help our clients earn and balance a livable wage. A Little Lift, Financial Capabilities Center, career development, Matched Savings Accounts, volunteer income tax assistance
Primary Revenue Sources
Federal, State and Local Government Grants & Fees for Service
Primary Fundraising Event
Golf Outing
2020 Financials
| | |
| --- | --- |
| Federal Tax ID | 25-1153028 |
| Revenue | $23,150,876 |
| Expenses | $22,618,831 |
| Net Assets | $7,705,643 |
Contact
This website contains an organizational snapshot, as well as links and contact information, for each of our participating charities. We have also included the tax identification number for each charity so Donors wishing to review more detailed financial and governance information may access the Form 990 for that charity via irs.gov.