Home »
Domestic Violence Services of Southwestern Pennsylvania*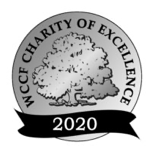 Domestic Violence Services of Southwestern Pennsylvania*
search again
Mission
The mission of Domestic Violence Services of Southwestern Pennsylvania is to increase awareness of domestic violence and its effect on the community, to empower those victimized by providing advocacy and safe and effective services, and to work for social change designed to eliminate domestic violence.
Programs and Services
Domestic Violence Services of Southwestern Pennsylvania (DVSSP) provides safe housing, counseling, legal advocacy, and other important services to individuals and their children who are abused or who are being threatened with abuse in Southwestern PA. We educate communities and empower survivors as we work toward our ultimate goal of eliminating relationship violence for everyone.
Our services include: Temporary safe houses; 24/7 hotlines; Empowerment counseling and support groups (in-person, over the phone, and virtual) for residents and non-residents; Legal advocacy programs; Housing and homelessness prevention services; Mental health assessments and therapy for residents and non-residents; Counseling and support services for children and youth.
DVSSP also leads prevention efforts in the community aimed at changing attitudes, beliefs, and behaviors to prevent domestic violence from happening in the first place. These efforts include school-based programs that teach young people about managing their emotions and how to have safe and healthy relationships.
Primary Revenue Sources
Federal, state, and local grants, and contributions from individuals, businesses, organizations, churches, and schools.
Primary Fundraising Event
Annual Peace Begins at Home Dinner
2022 Financials
| | |
| --- | --- |
| Federal Tax ID | 25-1521327 |
| Revenue | $2,846,369 |
| Expenses | $2,831,114 |
| Net Assets | $1,994,798 |
Contact
This website contains an organizational snapshot, as well as links and contact information, for each of our participating charities. We have also included the tax identification number for each charity so Donors wishing to review more detailed financial and governance information may access the Form 990 for that charity via irs.gov.