Home »
Donora Public Library Association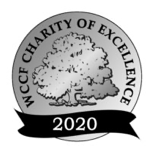 Donora Public Library Association
search again
Mission
The Donora Public Library loans books and other materials to Donora residents and surrounding areas. Computer and software use is also available.
Programs and Services
The Donora Public Library collaborates with the Senator John Heinz History Center, Monongahela and Donora Lions Club, Mon Valley Community Band, Donora Historical Society, and Blueprints (formerly known as Community Action Southwest) to bring programming, services, and activities to our community.
Primary Revenue Sources
State aid, annual fund drive, and cashew sales during the Christmas holiday.
Primary Fundraising Event
Koeze cashew sales during the Christmas holiday.
2018 Financials
| | |
| --- | --- |
| Federal Tax ID | 25-0998170 |
| Revenue | $143,682 |
| Expenses | $143,469 |
| Net Assets | $624,287 |
Contact
This website contains an organizational snapshot, as well as links and contact information, for each of our participating charities. We have also included the tax identification number for each charity so Donors wishing to review more detailed financial and governance information may access the Form 990 for that charity via www.charitynavigator.org.