Home »
Donora Public Library Association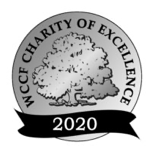 Donora Public Library Association
search again
Mission
The Donora Public Library loans books and other materials to Donora residents and surrounding areas. Computer and software use is also available.
Programs and Services
The Donora Public Library is not the traditional storehouse of literature. The value a public library brings to its community in today's modern world has grown . We are in fact, a true community gathering and collaborative partnership space, and the information and social hub of the community. We provide transformative services that help people of all backgrounds. Our vision is to be the heartbeat of the community, a vibrant and vital hub where people across generations enrich their lives. Business services such as free Wi-Fi, printing, copying, faxing, public meeting space, and notary public. Recent additions include a dual port Level 2 electric vehicle charging station. A larger children's area, installation of a vertical lift, and renovations to the community space will improve our programs and services.
We gladly open our doors to all. The library is an opportunity creation organization that emphasizes inclusivity, diversity and equity. Among our outreach initiatives; we are the practice home for the Mon Valley Community Orchestra. As space is available, caseworkers and family support groups are able to meet in a safe, private setting. Multiple community groups have hosted their meetings, activities and annual events under our roof.
A planned future expansion will allow us to increase the space necessary to better serve the public and accommodate the relocation of the Donora Historical Society's archives and artifacts. Our mission of lifelong learning and looking for opportunities to help families expose children to new ideas and cultures. In many ways, the Library boosts community pride in a town sorely lacking in quality of life amenities.
Primary Revenue Sources
Commonwealth of Pa, Washington County District Library, donations and fundraising
Primary Fundraising Event
Annual Mail Appeal
2021 Financials
| | |
| --- | --- |
| Federal Tax ID | 25-0998170 |
| Revenue | $147,825 |
| Expenses | $147,825 |
| Net Assets | $619,481 |
Contact
This website contains an organizational snapshot, as well as links and contact information, for each of our participating charities. We have also included the tax identification number for each charity so Donors wishing to review more detailed financial and governance information may access the Form 990 for that charity via irs.gov.