Home »
Dress for Success Pittsburgh*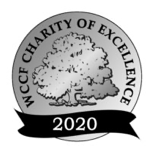 Dress for Success Pittsburgh*
search again
Mission
Clothing, connections, confidence! The mission of Dress for Success Pittsburgh is to empower women who are entering and returning to the workforce across the region.
Programs and Services
We provide clothing and employment readiness support to women throughout Allegheny, Butler, Fayette, Greene and Washington Counties. Our primary way of providing services to women is through mobile services events using our mobile boutiques.
Mobile services offer a solution to a common barrier faced by many women in our region - a lack of access to adequate transportation. Our mobile services delivery model makes it easier and more efficient to bring interview and employment readiness support to women right where they are, at colleges/universities, community centers, trade schools, and other partner nonprofit organizations.
We are committed to providing safe spaces for self-identified women of every race, socioeconomic status, gender, and sexual identity to receive the clothing and employment readiness support they need to feel strong and confident as they take the next step in their career journey. We will continue to take part in conversations that promote economic, racial, and gender equality.
Primary Revenue Sources
Department of Human Services PA Workwear Program, Foundation Grants, Corporate Partnerships, Individual Donors
Primary Fundraising Event
Black & Gold Signature Event
2021 Financials
| | |
| --- | --- |
| Federal Tax ID | 20-2388089 |
| Revenue | $1,299,526 |
| Expenses | $1,032,208 |
| Net Assets | $632,867 |
Contact
This website contains an organizational snapshot, as well as links and contact information, for each of our participating charities. We have also included the tax identification number for each charity so Donors wishing to review more detailed financial and governance information may access the Form 990 for that charity via irs.gov.