Home »
Dress for Success Pittsburgh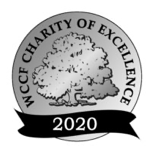 Dress for Success Pittsburgh
search again
Mission
The mission of Dress for Success is to empower women to achieve economic independence by providing a network of support, professional attire, and the development tools to help women thrive in work and in life.
Programs and Services
Dress for Success Pittsburgh strives to provide support to any woman who is entering or returning to the workforce. Clients range from young women who are working to break the cycle of poverty by starting their first part-time job, to single moms, survivors of domestic abuse, veterans, homemakers re-entering the workforce, college students headed to their first career fair, previously incarcerated women, and retirees taking on a new part-time job.
Women come by referral from a community partner, which can be any 501c3 nonprofit organization located in the counties the organization serves. The organization is proud to have offered services to more than 30,000 women since opening its doors in 2005. In celebration of the organization's 15th anniversary year, the Dress for Success Pittsburgh team is working to raise funds in support of boutique and mobile services events covering clothing, shoes, fuel, and needed essentials.
Appropriate attire provides women with the essential foundation they need to be able to showcase their skills and abilities in an interview, new job, internship, or training program. The Dress for Success Pittsburgh experience, however, is about more than providing the needed clothing, shoes, and accessories. Staff and volunteers work to empower each woman as she prepares to take the next step in her career journey, providing personal branding support and connections to needed resources.
In response to the COVID-19 crisis, the Dress for Success Pittsburgh team is available to provide essential client services. Many women are working and are in need of clothing and shoes for new roles in healthcare and other essential functions. If you or a woman you know are in need of services, please call 412-201-4204 or email pittsburgh@dressforsuccess.org, and a team member will respond ASAP.
Dress for Success continues to be on the front lines, helping women and their families through times of crisis. Learn more about the organization, become a corporate partner, or support our efforts during the COVID-19 pandemic by making a donation at https://pittsburgh.dressforsuccess.org/get-involved/donate/
Primary Revenue Sources
State government funding through the DHS PAWW program, foundation grants, corporate sponsorships. and individual financial contributions.
Primary Fundraising Event
Annual Black & Gold Gala
2020 Financials
| | |
| --- | --- |
| Federal Tax ID | 20-2388089 |
| Revenue | $831,814 |
| Expenses | $815,893 |
| Net Assets | $602,736 |
Contact
This website contains an organizational snapshot, as well as links and contact information, for each of our participating charities. We have also included the tax identification number for each charity so Donors wishing to review more detailed financial and governance information may access the Form 990 for that charity via www.charitynavigator.org.