Home »
Genesis of Pittsburgh*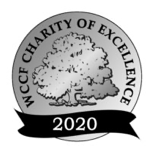 Genesis of Pittsburgh*
search again
Mission
Genesis of Pittsburgh, Inc provides counseling and support services to women facing the challenges of an unplanned pregnancy. Many women find they can carry their unborn children to birth with the encouragement and practical assistance from Genesis
Programs and Services
Genesis of Pittsburgh is a social service agency that provides housing, supplies and parenting classes to Pennsylvania residents free of charge, regardless of income.
Genesis House provides shelter to up to 8 pregnant women over the age of 18.
Our Genesis distribution centers (located in Washington and Bellevue) offer clothing and infant/toddler necessities to pregnant women and their families.
The Learning Centers (also in Washington and Bellevue) are where our families can take parenting classes and earn Baby Bucks for each class they take. With those Baby Bucks they can "buy" bigger items like brand new car seats and cribs plus other baby equipment.
The Grandfamily Program is our newest distribution center and is a clothing and toiletry pantry for children being raised by a grandparent or other relative due to the opioid crisis or other unforeseen circumstance.
Primary Revenue Sources
Donations, Grants and Fundraiser
Primary Fundraising Event
Tee it Up for Genesis Golf Outing
2021 Financials
| | |
| --- | --- |
| Federal Tax ID | 25-1306977 |
| Revenue | $991,374 |
| Expenses | $935,440 |
| Net Assets | $1,831,532 |
Contact
This website contains an organizational snapshot, as well as links and contact information, for each of our participating charities. We have also included the tax identification number for each charity so Donors wishing to review more detailed financial and governance information may access the Form 990 for that charity via irs.gov.