Home »
Genesis of Pittsburgh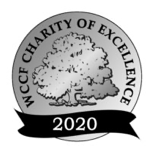 Genesis of Pittsburgh
search again
Mission
Genesis of Pittsburgh, Inc. provides counseling and support services to women facing the challenges of an unplanned pregnancy. Many women find they are able to carry their unborn children to birth with the encouragement and practical assistance provided by Genesis.
Programs and Services
Genesis Distribution Centers, including one in Washington, PA, provide programs and services to women and families in need. The centers distribute maternity and children's clothing, baby equipment and essentials such as formula, diapers and baby wipes. Centers also provide pregnancy testing, counseling and refer clients to our Learning Center programming. All programs and services are free and confidential.
Genesis Learning Centers offer pregnant women, expectant fathers, and new parents free classes to learn about pregnancy, childbirth and parenting in a supportive environment. Our instructors offer a wide variety of educational opportunities, including newborn care (with SIDS prevention focus), infant CPR, and First-Aid. Attendance at classes earn clients Baby Bucks which can be redeemed for new baby items such as a crib, crib mattress, and car seat. Essentials no parent or baby should be without
Genesis House is a residence for pregnant women who are 18 or older and in need of shelter. Residents at the house receive shelter, meals and counseling. Pregnant women staying at Genesis House who chose to parent their children are required to take classes at our Learning Centers. Staff work with the women on future planning and make arrangements for housing after their babies are born. Women choosing adoption for their babies are counseled and work with staff to develop an adoption plan.
Primary Revenue Sources
Government Grants, Contributions and Private Foundation Grants, Fundraising Events, Other
Primary Fundraising Event
Tee it Up for Genesis Golf Outing
2021 Financials
| | |
| --- | --- |
| Federal Tax ID | 25-1306977 |
| Revenue | $991,374 |
| Expenses | $935,440 |
| Net Assets | $1,831,532 |
Contact
This website contains an organizational snapshot, as well as links and contact information, for each of our participating charities. We have also included the tax identification number for each charity so Donors wishing to review more detailed financial and governance information may access the Form 990 for that charity via irs.gov.