Home »
Lemoyne Community Center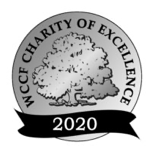 Lemoyne Community Center
search again
Mission
The LeMoyne Community Center's mission is developing, shaping, defining, and stabilizing our community with education, arts, health, and recreational programs.
Programs and Services
•Serve 36,000 meals annually to At-Risk and Low income Youth • Camp Challenge - Sports, education, recreation K-12 led by college students and teachers • Homework & More - Homework help with piano, drumming, language, broadcasting, and more • Chart My Life - Grade 6 and up visit colleges, job shadow and do community service • BAM (Boys Are Men) - Local men role model and mentor boys as they mature into men
• Law Works 4 U - Positive proactive approach to introduce youth to different types of law • Nutrafit - Feeding Program and Introduces a variety of new fruits and vegetables and encourages healthier eating and the benefits • Eye Can Do It - Students K-3 read and create art based on their comprehension • CoCo Bucks - Rewards system (affectionately named after Joyce's dog) encourages good behavior
• CoCo's Gift Store - Created and filled with items where students can spend their Coco Bucks • Black History Month - Gives recognition to people whose lives and ideas have changed history, Students participate, speak, share artwork and projects completed at the LCC • Community Roast - Honor local community members who have impacted our community• Full size Basketball Court available for center • 1 Classrooms available and hallway space that is used also • Domestic Kitchen w one commercial piece
• Coco's Christmas - Arose from a desire to share our blessings with less fortunate at Christmas. Several toy, clothing, and other gift donations are collected and displayed for the community to gather gifts for their family.
Primary Revenue Sources
Grants, personal and Business Donations, Gym Rental
Primary Fundraising Event
Celebrity Roast
2018 Financials
| | |
| --- | --- |
| Federal Tax ID | 25-1215468 |
| Revenue | $395,974 |
| Expenses | $424,045 |
| Net Assets | $834,061 |
Contact
This website contains an organizational snapshot, as well as links and contact information, for each of our participating charities. We have also included the tax identification number for each charity so Donors wishing to review more detailed financial and governance information may access the Form 990 for that charity via www.charitynavigator.org.