Home »
Lemoyne Community Center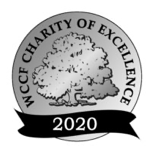 Lemoyne Community Center
search again
Mission
The LeMoyne Community Center's mission is developing, shaping, defining, and stabilizing our community with education, arts, health, and recreational programs.
Programs and Services
*Camp Challenge is a free 8-week summer camp offering recreational and educational opportunities to youth in grades K thru 12. Camp is held Monday thru Friday from 9 am to 4 pm. Campers receive breakfast, lunch, and a snack each day. Activities include tennis, archery, art, music, Girl Scouts, field trips, life skills, swimming, cooking, and more. Our camp is staffed via teachers, and college students. We normally serve 200 campers, and will have 100 this year due to Covid-19 protocols.
*Homework and More is a 9 month after school program serving youth in grades K thru 12. Education is our top priority and we emphasize the completion of homework with the assistance of volunteers and local college students. We also offer enrichment classes which include reading clubs, STEM classes, music, art, life skills, recreation, and more. Students receive dinner and a snack each day. Our annual Black History Month program features student participation and is open to the public.
*Our Nutrafit program serves nutritious meals to our campers and students. The educational component of the program encourages healthy eating habits and the benefits of such. We use a proactive approach to introduce a variety of new fruits and vegetables. Our Nutrafit Mobile Summer Feed program serves nutritious lunches to youth ages 0 to 18 throughout Washington County, and in 2019 we served over 22,000 meals. Mobile Feed uses the same educational approach to healthier eating.
*The American Girl Book Club started in 2010 and features the stories of the American Girl historical dolls. The goal of the program is to promote a love of reading while also teaching members about various periods in American History. We also take trips to places connected with the storylines, including Santa Fe, Cape May, New York City, Milwaukee, Jamestown, Detroit, etc. American Girl is funded thru donations and member fundraising efforts including our annual dinner theater presentation.
*Coco's Christmas arose from a desire to share blessings with those less fortunate at Christmas time. We accept donations of new and gently used toys, clothes, housewares and other items which are collected and displayed in the Center. Community members are then able to "shop" and gather gifts for their family. Coco's Christmas also features gift wrapping, a meal, and children's activities. These services are offered with the help of community volunteers and are free of charge.
Primary Revenue Sources
Grants, business donations, personal donations, and rentals
Primary Fundraising Event
Community Roast
2019 Financials
| | |
| --- | --- |
| Federal Tax ID | 25-1215468 |
| Revenue | $514,142 |
| Expenses | $576,442 |
| Net Assets | $914,917 |
Contact
This website contains an organizational snapshot, as well as links and contact information, for each of our participating charities. We have also included the tax identification number for each charity so Donors wishing to review more detailed financial and governance information may access the Form 990 for that charity via irs.gov.