Home »
LeMoyne Community Center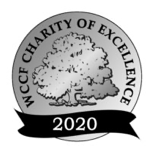 LeMoyne Community Center
search again
Mission
The LeMoyne Community Center develops, shapes, defines, and stabilizes our community through education, arts, health, and recreational programs
Programs and Services
Camp Challenge is an 8-week summer camp offering recreational and educational opportunities to youth in grades K thru 12. Camp is held Monday through Friday from 9:00 am to 4:00 pm, with campers receiving a nutritious breakfast, lunch, and a snack each day. Activities include tennis, archery, art, music, Girl Scouts, life skills, swimming, cooking, field trips, and STEM and much more. The children are put into age appropriate groupings to ensure the activities are engaging.
Nutrafit program serves 200 campers daily during the summer, and 90 youth during the school year in our Homework & More program. Our Summer Mobile Feed Unit serves over 700 youth daily for 10 weeks during the summer at 14 locations throughout Washington County. We have grown Due in size and in need since 2012. Due to limited funding, we were not able to expand as much as we desired. Our goal is to do more in 2022.
Homework & More is our after school program serving about 80 students per day. Students complete their home work with help from adult volunteers, teachers and W&J, Waynesburg, Pennsylvania Western University College (Education Major) students. Beside completing homework, students participate in reading, art, African drums, STEM, Girl Scouts, recreation etc. We provide one hot meal to all students as well as a snack.
Christmas Spectacular is our Annual Christmas event for children. Children are welcomed to come and shop for Holiday presents for their families for free. Our event has no income guidelines and is designed to help the hard working families who struggle to provide for themselves and their families year round, and are particularly stressed at this time of year.
Primary Revenue Sources
Grants, Private Donations, Fundraisers
Primary Fundraising Event
WCCF Gives Day
2020 Financials
| | |
| --- | --- |
| Federal Tax ID | 25-1215468 |
| Revenue | $691,065 |
| Expenses | $407,628 |
| Net Assets | $1,198,354 |
Contact
This website contains an organizational snapshot, as well as links and contact information, for each of our participating charities. We have also included the tax identification number for each charity so Donors wishing to review more detailed financial and governance information may access the Form 990 for that charity via irs.gov.