Home »
Literacy Council of Southwestern Pa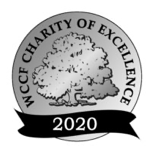 Literacy Council of Southwestern Pa
search again
Mission
The mission of the Literacy Council of Southwestern PA is to empower adults and families with literacy skills that enable them to lead successful, fulfilled lives as members of our community.
Programs and Services
ESL (English as a Second Language): We provide free English as a Second Language to all adults whose first language is not English. High-quality teachers, tutors, and classroom materials are free and accessible to all students. We are the only agency in Washington County that provides FREE adult ESL services.
ABE (Adult Basic Education): Adult Basic Education services provide reading, writing, and math instruction to low-level literacy adults seeking to improve their skills. As a basic education program for adults, it embraces the "Each One, Teach One" philosophy of individual tutoring to help our students. Whether a student's goal is to achieve functional literacy, improved job skills, or the ability to help their children with homework, we are prepared to help learners to achieve these objectives. This program is taught by high-quality tutors. Our services and materials are FREE to the student.
GED (General Equivalency Diploma): The GED program offers students who have not completed high school an opportunity to obtain their high school equivalency diploma. Students can attend classes free of charge, and once they have completed them, they obtain free vouchers to take the exam. We provide certified tutors who can offer one-on-one support within the classroom. In addition, students who excel in the classroom may apply for the Literacy Council of Southwestern PA and Intermediate Unit 1 Post-Secondary Scholarship of $500.
Citizenship Preparatory Classes: For those who are seeking American citizenship, free preparatory classes are offered. These classes cover the topics present in the United States Naturalization Test and intensive speaking and language skills preparation for the oral exam portion. The course, books, flashcards, and all other materials are provided free of charge.
Baby Book Bags: The Baby Book Bag program has existed since 1994 and was founded by then Executive Director Helen Crunick. The program encourages new mothers to read with their infants soon after birth. Every baby born in Washington Hospital goes home with a book bag containing a suitable baby book, literature on the importance of engaging babies in reading from birth, early childhood literacy intervention information, and local library locations. We have distributed over 50,000 baby book bags since the program's inception.
Primary Revenue Sources
Dollar General, EQT, Hillman, PA Sharp, Nora Roberts, Friends of Literacy Donors, WCCF Day of Giving, United Way
Primary Fundraising Event
Scholars Bowl
2021 Financials
| | |
| --- | --- |
| Federal Tax ID | 25-1620790 |
| Revenue | $321,763 |
| Expenses | $149,971 |
| Net Assets | $426,018 |
Contact
This website contains an organizational snapshot, as well as links and contact information, for each of our participating charities. We have also included the tax identification number for each charity so Donors wishing to review more detailed financial and governance information may access the Form 990 for that charity via irs.gov.