Home »
Little Lake Theatre Company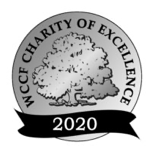 Little Lake Theatre Company
search again
Mission
Presentation of live theatre.
Programs and Services
The mission of the Little Lake Theatre is to: "Cultivate community through quality theatrical experiences" and our vision is: "To explore opportunities to connect to the human spirit in a world that has become more disconnected; to be well-known and loved by the community as a place where everyone feels a sense of belonging on stage or in the audience."
Will Disney founded Little Lake Theatre in 1949 with the vision of creating what is at the heart of community theatre: a place where actors, directors, designers, volunteers, and audiences support one another, learn from one another, and thoroughly enjoy one another's company. Will's vision remains our passion today. In the mid-1990s, Today, the current management team of Patrick Cannon, Artistic Director and Patricia Knapp, Managing Director, together have over 40 years of arts management expertise.
Great theatre has the power to awaken and transform individuals. Little Lake aspires to that ideal but chooses to add an even deeper layer to the experience. By connecting people in the community across generations and professions regardless of social and economic standings, we create an atmosphere of acceptance and diversity highlighting commonalities instead of differences and thereby enrich and strengthen our community.
Primary Revenue Sources
Programming, Foundation Support, Individual Support
Primary Fundraising Event
Various
2021 Financials
| | |
| --- | --- |
| Federal Tax ID | 25-1475251 |
| Revenue | $594,887 |
| Expenses | $380,825 |
| Net Assets | $636,122 |
Contact
This website contains an organizational snapshot, as well as links and contact information, for each of our participating charities. We have also included the tax identification number for each charity so Donors wishing to review more detailed financial and governance information may access the Form 990 for that charity via irs.gov.