Home »
Little Lake Theatre Company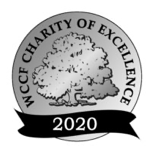 Little Lake Theatre Company
search again
Mission
Little Lake Theatre's mission is to present live theater that is thoughtful; well-balanced; appealing to mixed social, economic, educational, and generational levels; provide training and hands-on experiences to emerging, and experienced actors, designers, and technicians; to involve the community; provide accessibility; and encourage appreciation of live theater.
Programs and Services
Little Lake is honored to be the place that sparks imaginations and gives artists the opportunity to practice their craft and stretch their creative talents. Little Lake prides itself on offering excellent quality community theatre experiences.
Each year, the company offers at least 150 performances, summer camp for children, adult acting classes, an apprentice program for adolescents, outreach educational programs, special assistance for low-income and disabled people and extensive volunteer opportunities.
Little Lake Theatre was founded by Will Disney in 1949 with the vision of creating what is at the heart of community theatre: a place where actors, directors, designers, volunteers and audiences support one another, learn from one another and very thoroughly enjoy one another's company. Will's vision remains our passion today. In the mid-1990s, Will's daughter Sunny Disney Fitchett and her husband, Rob, took over as Artistic Director & Managing Director serving until 2015. Today, the current management team of Jena Oberg, Artistic Director and Patricia Knapp, Managing Director, together have over 40 years of arts management expertise.
Little Lake Theatre offers a multitude of volunteer opportunities. Each year, over 200 nonprofessional adults, teens and kids perform. Another 250+ volunteers work as board members, researchers, office worker, fundraisers, event planners, production crew, set/prop construction and transportation, costume design, make-up assistance, front-of-house and backstage worker, hospitality and merchandise sales. Little Lake volunteers contributed 21,085 hours of service in 2018 and 20,000 hours in 2019.
Primary Revenue Sources
Individual donations, Foundations, Ticket Revenue
Primary Fundraising Event
Gala Event
2018 Financials
| | |
| --- | --- |
| Federal Tax ID | 25-1475251 |
| Revenue | $534,749 |
| Expenses | $474,860 |
| Net Assets | $394,412 |
Contact
This website contains an organizational snapshot, as well as links and contact information, for each of our participating charities. We have also included the tax identification number for each charity so Donors wishing to review more detailed financial and governance information may access the Form 990 for that charity via www.charitynavigator.org.