Home »
Little Lake Theatre Company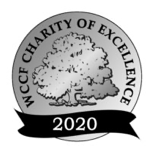 Little Lake Theatre Company
search again
Mission
Presentation of live theatre.
Programs and Services
Will Disney founded Little Lake Theatre in 1949 with the vision of creating what is at the heart of community theatre: a place where actors, directors, designers, volunteers and audiences support one another, learn from one another and thoroughly enjoy one another's company. Will's vision remains our passion today.
Great theatre has the power to awaken and transform individuals. Little Lake aspires to that ideal but chooses to add an even deeper layer to the experience. By connecting people in the community across generations and professions regardless of social and economic standings, we create an atmosphere of acceptance and diversity highlighting commonalities instead of differences and thereby enrich and strengthen our community.
Little Lake's primary performance programs include The Mainstage and the Children's Theatre series serving close to 19,000 patrons annually. Auditions are held between February - March 2021 and approximately 440 actors ranging in age from 5-75 audition per season. These actors come from various backgrounds and occupations-from doctors to diesel mechanics-and are almost exclusively volunteers.
Most programs at Little Lake Theatre's take place from mid-May to mid-December. The company's buildings were not designed to support year-round operations. During the winter, the management team works to develop marketing and fundraising plans for the season, creates the annual budget, interviews and hires artistic staff, and works with the Board of Directors to create goals and objectives for the upcoming season.
In 2021, Little Lake Theatre will hold its 73rd season of presenting community theatre held to the highest professional standards. Little Lake will offer over 100 performances at its home theater, and the new open-air venue, and throughout the community and expects to reach 10,000 theatre lovers through in 2021. It has been a very difficult year for so many in Western Pennsylvania and being able to attend live community theatre safely would be liberating and inspiring for so many.
Primary Revenue Sources
Individual donations, Foundations, Ticket Revenue
Primary Fundraising Event
Special events, Auctions
2019 Financials
| | |
| --- | --- |
| Federal Tax ID | 25-1475251 |
| Revenue | $538,271 |
| Expenses | $477,412 |
| Net Assets | $470,753 |
Contact
This website contains an organizational snapshot, as well as links and contact information, for each of our participating charities. We have also included the tax identification number for each charity so Donors wishing to review more detailed financial and governance information may access the Form 990 for that charity via www.charitynavigator.org.