Home »
Low Cost Spay Neuter Washington County "Fix 'ur Cat"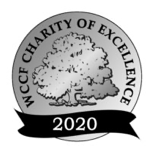 Low Cost Spay Neuter Washington County "Fix 'ur Cat"
search again
Mission
We are an all-volunteer group whose mission is to provide local residents access to low-cost spay/neuter procedures and wellness services for their cats. This includes community cats being cared for by local residents.
Programs and Services
Fix 'ur Cat provides low cost spay and neuter of kittens and cats to residents of Washington County. We also provide low cost veterinary services, vaccination services, and kitten wellness clinics throughout the week. We are able to accomplish this by using a combination of volunteers who handle administration and office duties; daily cleaning; and fund raising. Plus a paid team of professional licensed veterinarians and veterinary technicians who provide our medical services.
The demand for our services increased greatly during covid. Demand has continued to escalate due to the rising cost of animal care, as well as living expenses. Many of our clients are low income, fixed income, or are caring for a large number of cats. We also serve many farm clients who are often the "dumping ground" for cats and kittens. In 2021 we performed over 3500 spay/neuter surgeries.
Fix 'ur Cat also provides services to a number of rescues that work in their communities educate residents about spay/neuter.
Fix 'ur Cat volunteers raise funds for special groups such as Veterans ($25 discount), Buy 3 spays/neuters get 1 free, free microchips for selected areas, and when possible, Buy 1 get 1 free for seniors, and the most needy. It is critical to keep cats in their homes and stem the production of new cats and kittens. An adult unspayed female cat can produce up to 50 kittens in her lifetime, breeding several times a year. These unwanted kittens are subject to abuse and abandonment.
There are no government programs that address these issues. Even animal control is contracted on a community basis and does not exist in the most challenging areas. Shelters and rescues are always full, and cannot take animals on demand. We try to fill the gap in our unique way. The majority of our clients want to do the right thing. We do our best to help.
Primary Revenue Sources
Spay/neuter fees and donations
Primary Fundraising Event
Annual spaghetti dinner / sale of calendars tied to PA lottery
2020 Financials
| | |
| --- | --- |
| Federal Tax ID | 46-5119469 |
| Revenue | $379,473 |
| Expenses | $370,666 |
| Net Assets | $149,309 |
Contact
This website contains an organizational snapshot, as well as links and contact information, for each of our participating charities. We have also included the tax identification number for each charity so Donors wishing to review more detailed financial and governance information may access the Form 990 for that charity via irs.gov.