Home »
Meals on Wheels @ the Crossroads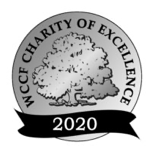 Meals on Wheels @ the Crossroads
search again
Mission
The mission of the organization is to provide a hot nutritious meal to anyone who has difficulty shopping for food or preparing meals regardless of income. The service is provided primarily to senior citizens with service to others in special needs situations.
Programs and Services
Following the challenging years of preparing and delivering meals during covid, we have settled into what may be our new normal mode. We rely on a small crew every weekday to prepare and package the day's hot meal. Two days a week, a small group of volunteers arrives later in the morning to prepare salads, sandwiches, and desserts for the next two days. Our goal is to provide a good amount of food for the week but keep the working groups small.
Our challenges now are primarily in securing the food we need to serve our 130 clients. Prices and availability of some of our basic needs, like chicken, vary widely from week to week, mostly trending toward much higher prices and much lower availability. We work with our food providers to find options but it is not easy.
The one constant in our lives is the incredible generosity of our community members. We like to include a home-made cookie in every meal, and the young people in our area come through with dozens of lovely options. We give service hours for baking for us, and we were one of the small number of places students could earn those for applying to the Honor Society or the Medallion Ball or other places.
We are grateful for our many supporters and value very much the opportunity to raise funds through the WCCF Day of Giving.
Primary Revenue Sources
Grants, Fees, Fundraising
Primary Fundraising Event
WCCF Gives Day
2021 Financials
| | |
| --- | --- |
| Federal Tax ID | 26-1575091 |
| Revenue | $300,753 |
| Expenses | $270,230 |
| Net Assets | $416,902 |
Contact
This website contains an organizational snapshot, as well as links and contact information, for each of our participating charities. We have also included the tax identification number for each charity so Donors wishing to review more detailed financial and governance information may access the Form 990 for that charity via irs.gov.