Home »
Meals on Wheels @ the Crossroads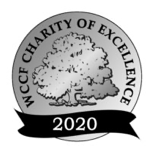 Meals on Wheels @ the Crossroads
search again
Mission
The mission of the organization is to provide a hot nutritious meal to anyone who has difficulty shopping for food or preparing meals regardless of income. The service is provided primarily to senior citizens with service to others in special needs situations.
Programs and Services
Our Meals on Wheels program has continued to provide food for our most needy senior citizen clients throughout the pandemic. After we formally stopped service and our staff filed for unemployment in March, friends organized several very successful food drives for non-perishables in Peters Township neighborhoods. We received an amazing amount of soup, crackers, cereal, tuna, canned goods, cookies, many other food items, and paper products, including toilet paper!
A small group of about 15 drivers took on the challenge of working with the director to continue to deliver food and supplies to about 65 clients, first with non-perishables and meals made by our chef at her home, and then supplemented by donated meals contributed initially by Crown Castle and then also by the Bible Chapel. These two organizations have continued to bring us meals for our clients for three days a week throughout the shut-down and our chef makes a meal at her home kitchen.
Other drivers took on the task of calling all the clients on their routes on a regular basis to make sure they were okay. They also inquired about whether anything in particular was needed so that we could send it out. Toilet paper and paper towels and fruit were frequent requests! Many clients have children and neighbors who helped them.
All the meals and supplies we have delivered during the pandemic have been free to those who received them. We recognized the stress level of all the seniors in our greater service community and quickly decided that we would not charge anything for our food help. We worried about our finances as we had to continue to pay our utilities and regular costs. To our amazement and delight, donations have poured in from all sources.
As we now move forward to restock our kitchen supplies, we feel confident that we can recover financially thanks to our generous community: individuals, churches, and companies have sent wonderful checks. We believe we are in a secure position to restart. As we move toward re-opening, we are planning carefully to minimize the number of volunteers needed in the meal prep area and kitchen. We will start with a healthy but limited meal and gradually add the extras.
Primary Revenue Sources
Grants, Fees, Fundraising
Primary Fundraising Event
WCCF Gives Day
2019 Financials
| | |
| --- | --- |
| Federal Tax ID | 26-1575091 |
| Revenue | $279,779 |
| Expenses | $330,770 |
| Net Assets | $386,379 |
Contact
This website contains an organizational snapshot, as well as links and contact information, for each of our participating charities. We have also included the tax identification number for each charity so Donors wishing to review more detailed financial and governance information may access the Form 990 for that charity via irs.gov.