Home »
Meals on Wheels @ the Crossroads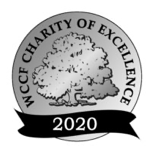 Meals on Wheels @ the Crossroads
search again
Mission
To provide a hot, nutritious meal to anyone who has difficulty shopping for food or cooking meals, regardless of income. Our primary service is to senior citizens, but we can assist others in special circumstances.
Programs and Services
Meals on Wheels prepares and delivers hot nutritious meals daily along with a light lunch bag to about 130 senior citizens. Our goal is to meet the needs of all the seniors who request our help while supplying additional support for their families. We want to make it possible for seniors to stay healthy and in their homes as long as they can. Our meals are delivered to the homes of our seniors by our volunteers Monday through Friday. Their visits also meet a social need for our clients to have a friendly face with a warm greeting daily. We rely on the generosity of our volunteers, community organizations, local churches and grants awarded to our non-profit organization to assist in the purchase of food and supplies for our meals. We truly appreciate our community's commitment to the seniors in our area.
Our biggest challenge at this time is the cost and availability of food in the quantities we need for our meals. Prices in general increased dramatically during the covid pandemic and have continued to be higher for most products. Chicken prices in particular had the additional problem of the effect of bird flu on hatcheries.
Primary Revenue Sources
Grants, Donations, Fundraising, Fees
Primary Fundraising Event
WCCF Gives Day
2021 Financials
| | |
| --- | --- |
| Federal Tax ID | 26-1575091 |
| Revenue | $331,272 |
| Expenses | $349,462 |
| Net Assets | $398,712 |
Contact
This website contains an organizational snapshot, as well as links and contact information, for each of our participating charities. We have also included the tax identification number for each charity so Donors wishing to review more detailed financial and governance information may access the Form 990 for that charity via irs.gov.