Home »
Mon Valley Youth & Teen Association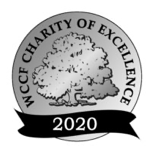 Mon Valley Youth & Teen Association
search again
Mission
The purpose of the organization is to serve youth and Teens of the Mon Valley through programs and activities that provide and promote education, self-esteem, responsibility to self and others, and to seek to improve those conditions in our society, which affect the youth of today and the future.
Programs and Services
Kid's Connections after-school program: Kids Connection, an after-school program provides opportunities for children in grades K-4 to participate in a wide selection of activities under the supervision of program staff and adult/teen volunteers. Homework help is available enhanced by educational games that make learning fun. Multi-cultural and seasonal activities, cook arts/crafts and recreational games are available. A nutritious meal is served upon arriving.
Groups: Due to the pandemic, all group meetings were stopped in 2020. The Youth Groups provide a mixture of service projects, creative activities and outer group learning experiences. Youth from preschool through high school are given opportunities to develop skills in planning and decision-making as they learn to work together as a team. Past activities ranged from Valentines for Vets, Favors for nursing homes and cooking Thanksgiving Dinner for the homeless at the Center.
Care and Share: Mon Valley Youth & Teen Association, Inc. (MVYATA) cares about our children, their families and the communities they reside in. MVYATA found food sources for the hungry, distributed clothing and household items and partnered with the LeMoyne Center for the summer feeding program by cooking meals and delivering them to the community. MVYATA partnered with Farm to Table for dairy, fresh veggies and meat items.
Enrichment: Field trips are an example of enrichment activities. Tickets for Kids Foundation provides access to quality entertainment for children and families. The Foundation funds tickets and admission fees to many cultural, sports and recreational venues. Due to the pandemic, all enrichment activities were stopped in 2020.
Camping: DAY CAMP provides a special week long outdoor experience and each day is unique and can involve outdoor cooking, games, crafts, hiking, singing and an appreciation of the outdoors. WEEKEND CAMP enjoy a 2 or 3 day experience in a rustic cabin and experience hiking, fishing, nature studies, fire building and tending and outdoor cooking. RESIDENT CAMP is a week long camp held Laurel Hill State Park. Daily activities can be team sports, swimming, outdoor cooking and fire building.
Primary Revenue Sources
Program Service Revenue
Primary Fundraising Event
Holiday Bash
2019 Financials
| | |
| --- | --- |
| Federal Tax ID | 25-1740974 |
| Revenue | $91,023 |
| Expenses | $88,960 |
| Net Assets | $113,139 |
Contact
Name:
Mary Anne Bandalo
Title:
Executive Director
Email:
mvyata@comcast.net
Phone:
(724) 379-4889
Address:
160 Thompson Ave.
Donora, PA 15033
This website contains an organizational snapshot, as well as links and contact information, for each of our participating charities. We have also included the tax identification number for each charity so Donors wishing to review more detailed financial and governance information may access the Form 990 for that charity via irs.gov.