Home »
Monongahela Valley Hospital Foundation*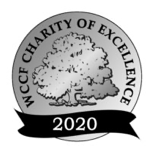 Monongahela Valley Hospital Foundation*
search again
Mission
To support the Monongahela Valley Hospital and the communities in which it serves.
Programs and Services
The Monongahela Valley Hospital Foundation actively works to support the hospital Penn Highlands Mon Valley. This is done through charitable events, donations, bequests, fundraising, and other forms of support. Penn Highlands Mon Valley offers cancer care, oncology, radiation, emergency health services, general surgery, orthopedic care, and many more services.
Primary Revenue Sources
Events, donations, bequests
Primary Fundraising Event
Grateful Hearts Celebration / Penn Highlands Healthcare Golf Classic / Breast Care Walk
2020 Financials
| | |
| --- | --- |
| Federal Tax ID | 82-5336533 |
| Revenue | $2,491,380 |
| Expenses | $2,391,230 |
| Net Assets | $1,738,951 |
Contact
This website contains an organizational snapshot, as well as links and contact information, for each of our participating charities. We have also included the tax identification number for each charity so Donors wishing to review more detailed financial and governance information may access the Form 990 for that charity via irs.gov.