Home »
Pennsylvania Trolley Museum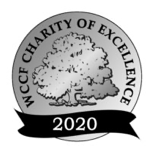 Pennsylvania Trolley Museum
search again
Mission
The mission of the Pennsylvania Trolley Museum is to communicate the story of Pennsylvania's Trolley Era to a diverse audience through the preservation, interpretation, and use of the collection of electric railway and railroad equipment, associated artifacts and photo/document archives, and to ensure that visitors have an enjoyable and rewarding educational experience.
Programs and Services
Pennsylvania Trolley Museum (PTM) has provides living history experiences to the general public at its museum in Washington since 1963. This experience includes visitors being encouraged to touch the exhibits and ride in them too! We are more than a trolley ride; our museum guides put the trolley in its historical context, and explain what life was like 60-100 years ago. The Museum has a small paid staff but is mostly staffed by about 145 volunteers who donate over 27,000 hours per year!
Provide grade-specific and age-specific educational programming both at the Museum and off-site to a diverse audience. The Museum serves students from preschool through the college Level as well as continuing education opportunities for all age levels. These programs discuss the importance of electric railway transportation to the growth of our society in the past and into the future. We also incorporate STEAM (Science, Technology, Engineering, Arts & Math) concepts into our education programs.
Preserve historic artifacts and archival materials relating to the Trolley Era and the Electric Age. The Museum's collections include over 50 historic electric railway and railroad vehicles, four historic waiting shelters and an historic trolley interurban station and 1,000s of images, books, documents and artifacts in its Archives.
Provide unique facilities that can be made available to community and business groups. These include an events room seating 60-75 people and outdoor picnic facilities.
Provide a important economic development benefits to Washington County by attracting over 30,000 visitors a year from all over the United States and the world! Heritage Tourism is a very important part of our tourism economy which is the 2nd largest industry in Pennsylvania. PTM is as founding member of the Washington County Heritage Alliance, which works to promote Heritage Tourism in Washington County.
Primary Revenue Sources
Grants, visitor admissions, and donations
Primary Fundraising Event
WCCF Gives
2019 Financials
| | |
| --- | --- |
| Federal Tax ID | 25-6060314 |
| Revenue | $3,515,225 |
| Expenses | $1,321,744 |
| Net Assets | $20,170,299 |
Contact
This website contains an organizational snapshot, as well as links and contact information, for each of our participating charities. We have also included the tax identification number for each charity so Donors wishing to review more detailed financial and governance information may access the Form 990 for that charity via www.charitynavigator.org.