Home »
Presbyterian SeniorCare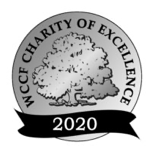 Presbyterian SeniorCare
search again
Mission
Presbyterian SeniorCare is a non-profit regional network providing a continuum of living and care options for older adults.
Programs and Services
Presbyterian SeniorCare Network has been Making Aging Easier® at our South Main Street campus in Washington, Pennsylvania, since 1960. We provide services regardless of race, religion, gender, or national origin in the areas of independent living, home, and community-based services, personal care, skilled nursing care, end-of-life care, and specialty Alzheimer's and dementia care. Our person-centered culture is about respect, and supporting older adults wherever they are on their life's journey.
Providing Benevolent (Charitable) Care for our residents is at the heart of our mission. Our SeniorCARE FUND assists our care community residents who no longer have resources to pay for their care. Last year alone (2019), we provided $2.3 million in benevolent care across our Network. The SeniorCARE FUND provides our residents with peace of mind, knowing that Presbyterian SeniorCare Network has never asked a care community resident to leave because of the inability to pay for care.
We are excited to announce the opening of Woodside Place of Washington on our campus earlier this year. This freestanding residential building is totally focused on Alzheimer's and dementia care, and it will offer adult day services. We are proud to help meet the growing demand for dementia care in the Washington area. Alzheimer's disease and related dementias affect approximately 50 percent of seniors 85+ years of age, which is the fastest growing segment of Pennsylvania's population.
Additional services at our Washington campus include short- and long-term skilled nursing care at Southmont and personal care living at Southminster Place. Our state-of-the-art rehabilitation serves those needing short-term rehab. Experts are available in physical, occupational, and speech therapies.
We serve older adults in the community too! With senior adult condominiums at Redstone Court, Woodlands at Redstone and Woodlands Village. Plus supportive housing at Bellmead Apartments, HaveLoch Commons in McDonald, and Heritage House in Houston, Pennsylvania. Our Presbyterian SeniorCare at Home service provides help in your home. Envisage is an alternative to long-term care insurance that provides care coordination and individualized care plans to help older adults age in their home.
Primary Revenue Sources
Donations, grants, fees, and management services
Primary Fundraising Event
Your Holiday Home on November 14, 2020, at the Hilton Garden Inn Southpointe - Join us!
2018 Financials
| | |
| --- | --- |
| Federal Tax ID | 25-0969422 |
| Revenue | $27,192,619 |
| Expenses | $23,244,457 |
| Net Assets | $52,554,653 |
Contact
Name:
Jacqueline S. Flanagan
Title:
Executive Director, Presbyterian SeniorCare Foundation
Email:
foundation@srcare.org
Website:
www.srcare.org
Phone:
724-222-4300
Address:
835 South Main St.
Washington, PA 15301
This website contains an organizational snapshot, as well as links and contact information, for each of our participating charities. We have also included the tax identification number for each charity so Donors wishing to review more detailed financial and governance information may access the Form 990 for that charity via www.charitynavigator.org.