Home »
Presbyterian SeniorCare Network*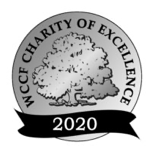 Presbyterian SeniorCare Network*
search again
Mission
Nonprofit regional network providing a continuum of living and care options for older adults.
Programs and Services
We're committed to Making Aging Easier® at Presbyterian SeniorCare Network, a non-profit, faith-based network of living and care options. Our team members are privileged to serve the needs of older adults in the Washington, PA region each year. Across our accredited, award-winning continuum of living and care options, our mission is to provide the highest quality of care possible.
We offer a comprehensive continuum of care and service options to meet the needs of older adults from all walks of life, wherever they are on life's journey. From senior living communities and affordable housing to at-home programs and services, you will find the respect and experience that you deserve at Presbyterian SeniorCare Network in Washington, PA.
Primary Revenue Sources
Government, individual, corporate and foundation donations, events
Primary Fundraising Event
Golf Outing
2021 Financials
| | |
| --- | --- |
| Federal Tax ID | 25-0969422 |
| Revenue | $28,629,531 |
| Expenses | $24,544,592 |
| Net Assets | $63,515,140 |
Contact
Name:
David Dix
Title:
Director Major Gifts
Email:
ddix@srcare.org
Website:
www.srcare.org
Phone:
412-826-6034
Address:
1215 Hulton Road
Oakmont, PA 15139
This website contains an organizational snapshot, as well as links and contact information, for each of our participating charities. We have also included the tax identification number for each charity so Donors wishing to review more detailed financial and governance information may access the Form 990 for that charity via irs.gov.