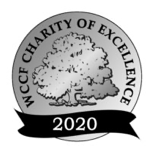 TRPIL*
search again
Mission
TRPIL affirms liberty and justice for all people with disabilities.
Programs and Services
TRPIL is a nonprofit assisting people with disabilities throughout Southwestern Pennsylvania to improve their independence and quality of life. For more than 30 years, TRPIL has been providing independent living skills training, information and referral services, peer support, advocacy, and transition assistance. In October 2019, TRPIL became an affiliate of a sister organization, Voices for Independence, based in Erie. Some of the additional services that the agencies offer are in-home personal care, home modifications, and nursing home transitions. At the time of this writing, there are over 400 nursing home transition cases that are currently in process. Since the beginning of the Coronavirus pandemic in March 2020, there has been transitioned over 750 individuals who wished to live in their own apartment or home rather than a nursing home. There is also a home modification program available if a structure needs renovation work before a consumer can move into it or return home after a progression with their disease or a life-altering situation. The team can design renovations while state-approved contractors install ramps and/or bathroom modifications. The home modifications department has over 1,000 projects underway in the region. There are nearly 450 direct care workers in Washington, Fayette, and Greene counties who work with over 500 consumers in daily living skills (getting out of bed, meal preparations, light housework, etc.). As one can imagine, many attendants are female single mothers who have put themselves as risk during the COVID-19 pandemic because one cannot socially distance care to an individual with a disability. The staff have remained faithful in meeting with their consumers. Last year alone, it served more than 2,500 individuals through its various programs and received over 1,000 requests for information.
Primary Revenue Sources
Medicaid, state funding, private donations
Primary Fundraising Event
Golf outing
2021 Financials
| | |
| --- | --- |
| Federal Tax ID | 25-1858480 |
| Revenue | $433,228 |
| Expenses | $1,008,642 |
| Net Assets | $11,740,768 |
Contact
Name:
Dan Hanson
Title:
Director of Development
Email:
dhanson@vficil.org
Website:
www.trpil.com
Phone:
724-223-5115
Address:
42 West Maiden Street
Washington, PA 15301
This website contains an organizational snapshot, as well as links and contact information, for each of our participating charities. We have also included the tax identification number for each charity so Donors wishing to review more detailed financial and governance information may access the Form 990 for that charity via irs.gov.