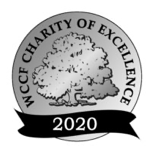 TRPIL
search again
Mission
TRPIL affirms liberty and justice for all people with disabilities.
Programs and Services
TRPIL has been established for over 30 years. One of its many strong programs is personal attendant services. Today we have nearly 450 personal care attendants throughout our region-mostly in Washington County. These attendants go into consumers' homes and provide essential services like getting them out of bed, fed, and to the bathroom. During the pandemic, we worked on getting these essential workers personal protective equipment (PPE). These workers are our quiet heroes.
TRPIL is nearing completion of the first phase of its Capital Campaign to renovate the former YWCA, 42 W. Maiden St., Washington, for use as its new program and community center. This phase has focused on the construction of a new elevator addition as well as the interior front space of the building. After this phase is complete, TRPIL will be able to move into the new building for use, simultaneously starting work on Phase II, which will be the gymnasium/stage area and additional offices.
TRPIL is in the midst of merging with Voices for Independence (VFI), a sister center for independent living nonprofit located in Erie. Kathleen Kleinmann, TRPIL's former CEO, retired after 30 years last fall. Shona Eakin, VFI's and now TRPIL's CEO, grew up in Lone Pine. She worked at TRPIL for five years and learned the independent living philosophy there. The name "TRPIL" will eventually be replaced by "VFI". The organizations will be stronger together to assist people with disabilities.
The home modifications program has been a long-standing service that TRPIL offers to keep individuals with disabilities independent and in the community of their choice. Over the years, it has completed many modifications to homes or apartments such as bathroom, kitchen, and bedroom adaptations plus the installation of ramps, stair glides or elevators. One being completed this year is installing a fence for Anne, who is 6 years old, has cerebral palsy, and behavioral health issues.
During the COVID-19 crisis, individuals with disabilities remain in nursing homes who desire independence. TRPIL remains committed to transitioning these people into independent living situations. Nursing homes have become an infamous focal point for the virus due to their insular nature and the often fragile health of their residents. Recently, the agency transferred Susan into her own apartment and obtained a personal care attendant to work there.
Primary Revenue Sources
Federal Medicaid Support Foundation and Corporate Donations
Primary Fundraising Event
Yearly 5K and Golf Outing Events
2019 Financials
| | |
| --- | --- |
| Federal Tax ID | 25-1858480 |
| Revenue | $17,232,931 |
| Expenses | $16,838,888 |
| Net Assets | $12,640,489 |
Contact
Name:
Joann Naser
Title:
Director of Development
Email:
jnaser@vficil.org
Website:
www.trpil.com
Phone:
724-223-5115
Address:
69 E. Beau St.
Washington, PA 15301
This website contains an organizational snapshot, as well as links and contact information, for each of our participating charities. We have also included the tax identification number for each charity so Donors wishing to review more detailed financial and governance information may access the Form 990 for that charity via www.charitynavigator.org.