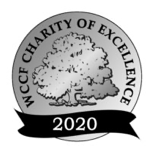 Village of FPC
search again
Mission
The mission of the Village of FPC (The Village) is to provide no-cost childcare and preschool to the children of single-parents attending school full-time to make a better life for their families.
Programs and Services
Village of FPC (The Village) provides the following services: Childcare, Preschool, Pre-k, Early childhood education, No-cost childcare for single-parent, full-time students, Daycare, Education
Quality standards and Memberships: National Association for the Education of Young Children (NAEYC) accreditation, Pennsylvania Keystone Star 4 rating --highest, Eco-Healthy Child Care Certified, North American Reggio Emilia Alliance, N4C National Coalition for Campus Children's Centers
The Village enrolls children from six weeks to pre-kindergarten and offers before/after/summer care for school-aged children. Some children attend on full-scholarships, while others participate in subsidized care or pay full-tuition. The Village strives to provide every child with the best early learning experience. Children from diverse backgrounds learn and play in an inclusive environment as they build a foundation for lifelong learning.
While single-parent, fulltime students work towards an educational degree and demonstrate a commitment to education as a way to advance, their children are also learning and growing in a safe, educationally stimulating environment. This two-pronged approach is a way to make systemic equitable changes.
The Village also operates the Rutledge Institute for Early Childhood Education located on the PennWest California campus. This preschool/pre-k program is a collaboration of private donors, higher education, and the nonprofit Village. Children in the Mon Valley, whose families could not otherwise afford a fulltime, high-quality early learning experience attend at no cost to their families.
Primary Revenue Sources
Program Income, Grants, Fundraising
Primary Fundraising Event
Shoe and Purse Bash
2021 Financials
| | |
| --- | --- |
| Federal Tax ID | 20-5630886 |
| Revenue | $1,259,985 |
| Expenses | $851,158 |
| Net Assets | $889,005 |
Contact
This website contains an organizational snapshot, as well as links and contact information, for each of our participating charities. We have also included the tax identification number for each charity so Donors wishing to review more detailed financial and governance information may access the Form 990 for that charity via irs.gov.