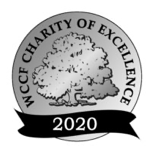 Village of FPC
search again
Mission
To provide quality child care services for parents attending school full- time with the purpose of assisting the parent in completing education required for financial self-sufficiency. The Village offers a fully- licensed, national association for the education of young children with an accredited early childhood education program, before/after school care, and summer camps for children 6 weeks old through age 12. In addition to single-parent students attending on scholarship, low income parents receiving child care subsidies and full-tuition paying clients may also participate in the village program. The village recognizes that our services depend on an educated, well- trained professional staff. In order to prepare children for a lifetime of learning, emphasis is placed on social, emotional, physical, and intellectual development. Collaborative efforts with California University of Pennsylvania and the local community contribute to the goal of providing the best regional early learning.
Programs and Services
Village of FPC (The Village) provides the following services: Childcare, Preschool, Early childhood education, No-cost childcare for single-parent or full-time students, NAEYC accredited, Pennsylvania Keystone Star 4, Rutledge Institute, Education, High-quality early learning.
The Village holds the following quality standards: National Association for the Education of Young Children (NAEYC) Accreditation, Keystone Star 4 -- the highest rating in the Pennsylvania Keystone Early Childhood Education Quality Rating System, Eco-Healthy Child Care.
In a unique partnership with California University of Pennsylvania, The Village operates the Rutledge Institute for Early Childhood Education. Tuition for children enrolled at the Rutledge Institute is paid through a generous donation to California University from Karen and Tom Rutledge, Washington County natives.
The Village enrolls children from 6 weeks old to pre-kindergarten. In addition, a before/after and summer program is provided for young school-aged children. Some children attend on full scholarships based on their parent's qualifying student status, while other receive subsidized care or pay full tuition. Children from very diverse backgrounds learn and play together as they build a foundation for lifelong learning.
Student-parents know their children are safe and secure, while they are also attending school. They set an example for their children demonstrating that education is the ultimate equalizer. Education provides the means for families to move upward financially and socially. The school supports them in their efforts and reinforces the importance of education at every level.
The Village operates the Rutledge Institute for Early Childhood Education located on the Pennsylvania Western University--California campus. This school is funded by a gift to Cal U from the Rutledge Family Foundation and children attend at no cost to families. The Rutledge Institute is a successful collaboration among private donors, the nonprofit Village, and higher education that brings the best early learning opportunities to young children primarily from the Mon Valley.
Primary Revenue Sources
Program Income -- Tuition, Donations, Fundraising
Primary Fundraising Event
Shoe and Purse Bash
2020 Financials
| | |
| --- | --- |
| Federal Tax ID | 20-5630886 |
| Revenue | $790,068 |
| Expenses | $718,146 |
| Net Assets | $480,178 |
Contact
This website contains an organizational snapshot, as well as links and contact information, for each of our participating charities. We have also included the tax identification number for each charity so Donors wishing to review more detailed financial and governance information may access the Form 990 for that charity via irs.gov.