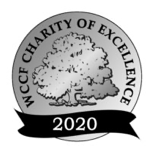 Village of FPC
search again
Mission
The mission of The Village of FPC is to provide quality, child care, and pre-school, while supporting single parents diligently furthering their education to provide a better life for their children.
Programs and Services
The Village provides no-cost high quality child care and preschool for children of single-parent, full-time students who recognize that education is the way to a better future. While parents are working on a degree that will enable them to earn a sustainable wage, their children are preparing for kindergarten and a lifetime of learning. Since 2008, twenty-eight parents have graduated from college or trade school and over 100 children have moved on the kindergarten or first grade.
The Village participates in subsidized care and accepts tuition, which help us to provide a diverse community of young learners. The Village holds the highest Keystone STARS 4 rating and is accredited by the National Association for the Education of Young Children (NAEYC). We strive to provide the best early childhood educational program for every child.
In a unique partnership with California University of Pennsylvania, The Village operates the Rutledge Institute for Early Childhood Education. Tuition for children enrolled at the Rutledge Institute is paid through a generous donation to California University from Karen and Tom Rutledge, Washington County natives.
The COVID-19 pandemic has brought new challenges for our programs. Both locations will follow stringent guidelines recommended by the CDC for daycare centers. The safety of our children, their families, and our staff is paramount.
The Village has a strong Board of Directors comprised of community members who care about education and young children. Through strategic planning, the directors have helped to guide The Village in its efforts to provide the best early childhood education experience.
Primary Revenue Sources
Program income
Primary Fundraising Event
Shoe and Purse Bash
2018 Financials
| | |
| --- | --- |
| Federal Tax ID | 20-5630886 |
| Revenue | $506,926 |
| Expenses | $468,674 |
| Net Assets | $336,657 |
Contact
This website contains an organizational snapshot, as well as links and contact information, for each of our participating charities. We have also included the tax identification number for each charity so Donors wishing to review more detailed financial and governance information may access the Form 990 for that charity via www.charitynavigator.org.