Home »
Washington Area Humane Society*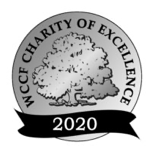 Washington Area Humane Society*
search again
Mission
Care & prevention of cruelty to animals.
Programs and Services
Animal Intake: The WAHS on average intakes 700 animals a year. The majority of the animals are strays and from the Humane Society Police Officers. Owners who can no longer care for their pets can also surrender their pets to the shelter to be rehomed. The WAHS is proud of its 95% live release rate. 98% of animals brought to the WAHS are from Washington County.
Humane Investigations: The WAHS staff two Humane Society Police Officers who receive and investigate over 350 calls annually. On average they rescue over 100 animals a year and file 50 citations. Our officers also offer educational opportunities to help break the cycle of abuse animals in our county face.
Low-Cost Pet Adoptions: The WAHS adopts pets to the public for an affordable price. Each pet is fully vaccinated, microchipped, spayed/neutered, and has been cared for by a veterinarian on site as well as evaluated by the WAHS behavior team.
Pets for US Vets: The WAHS adopts pets for Veterans for free as a thank-you for their service to our country.
Low-Cost Vaccination Clinics: The WAHS medical team offers three clinics a month where community pet owners can get their pets vaccinated for discounted rates.
Spay/Neuter Days: Each month the WAHS offers low-cost spay/neuter surgeries to community pets to help with pet overpopulation. Grant funding allows the lowest price around $45 a cat.
Pet Retention Services: The WAHS offers emergency boarding and medical care in situations where a pet owner needs emergency help outside of the scope they can afford.
Pet Food Bank: The WAHS offers a monthly food bank for community pets in need. Additionally, we offer one annual drive-thru food bank around Thanksgiving. On average the WAHS gives away 6,000-10,000 pounds of food annually.
Volunteer Program: The WAHS offers many volunteer opportunities including dog walking, cat enrichment, dog cleaners, cat cleaners, surgery helpers, event ambassadors, and community service hours for students. Over 400 active volunteers support the WAHS's mission.
Compassion Care Initiative: The WAHS partnered with other like-minded non-profits to bring awareness to the correlation between animal, child, and domestic abuse with the goal of raising awareness and finding solutions.
Reading Tails: Children can come to the WAHS cat department and read to cats which helps with the cat's socialization.
Cat Yoga: Our newest program allows adults and children to come onsite and participate in yoga as cats walk around and interact.
Birthday Parties, Scouts, and Group Experiences: The WAHS offers many opportunities for schools, churches, businesses, scouts, and children in the community to get involved in supporting our mission through group activities.
Primary Revenue Sources
Private Donations, Grants, Estates & Trusts, Events, Programs & Services
Primary Fundraising Event
Woofstock
2021 Financials
| | |
| --- | --- |
| Federal Tax ID | 25-0995781 |
| Revenue | $1,576,819 |
| Expenses | $1,399,231 |
| Net Assets | $5,920,393 |
Contact
This website contains an organizational snapshot, as well as links and contact information, for each of our participating charities. We have also included the tax identification number for each charity so Donors wishing to review more detailed financial and governance information may access the Form 990 for that charity via irs.gov.