Home »
Washington Area Humane Society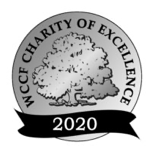 Washington Area Humane Society
search again
Mission
Care & prevention of cruelty to animals.
Programs and Services
ANIMAL PROGRAMS & SERVICES• Affordable Adoptions: >WAHS offers low-cost adoption fees that include vaccinations, spay/neuter surgery, microchips, and flea & tick treatments • Low Cost Clinics: WAHS has walk-in clinics weekly to offer vaccinations, micro-chipping, flea & tick treatments, Lyme testing, and de-wormer. • Spay/Neuter Clinics: WAHS currently offers multiple public spay day clinics monthly to serve the residents in Washington County who cannot afford customary vet prices.
ELDERLY, DISABLED, MILITARY Pet Food Bank: A pet food bank is offered by delivery and pick-up for pet owners who are struggling financially and unable to provide food for their pets. • Pets for US Vets: Veterans can adopt for free at WAHS in appreciation for their service and dedication to our country.
EDUCATIONAL PROGRAMS & SERVICES • Therapy Paws: WAHS therapy dogs visit retirement homes, hospitals, and and schools to bring joy and healing.• Cat Tales Reading Program: Elementary school kids read to cats.• Scouts Projects: Girl Scouts and Boy Scouts can work with WAHS to earn merit badge awards and learn about humane treatment of animals. • School Assemblies: WAHS visits schools to discuss humane treatment of animals.
HUMANE PROGRAMS AND SERVICES• Humane Investigations and Law Enforcement: WAHS employs one Humane Society Police Officer that works closely with local law enforcement and the dog warden to investigate animal cruelty and abuse incidents. When necessary WAHS charges individuals and enforces animal cruelty laws.• Compassion Care Community: WAHS partnered with CASA for Kids to bring awareness to the connection between animal abuse and child abuse.
On December 31, 2018, WAHS moved into our New Home. The 10,000-square-foot facility sits on top of our current property and houses 50 dogs and 50 cats. It is equipped with an amazing surgical suite and modern animal housing. WAHS is excited for the future in our new home. In 2019 we rescued over 1200 abuses, neglected and abandoned animals in Washington County, Pennsylvania. Our vet staff did over 800 spay/neuter surgeries and our walk-in vaccination clinics served over 900 animals.
Primary Revenue Sources
Private donors, estates, grants, events, direct mail appeals
Primary Fundraising Event
Farm to Table
2018 Financials
| | |
| --- | --- |
| Federal Tax ID | 25-0995781 |
| Revenue | $1,385,073 |
| Expenses | $1,135,175 |
| Net Assets | $5,832,563 |
Contact
This website contains an organizational snapshot, as well as links and contact information, for each of our participating charities. We have also included the tax identification number for each charity so Donors wishing to review more detailed financial and governance information may access the Form 990 for that charity via www.charitynavigator.org.