Home »
Washington Hospital Foundation*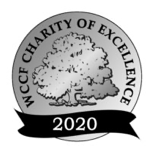 Washington Hospital Foundation*
search again
Mission
To solicit, collect and invest charitable contributions on behalf of The Washington Hospital and TGCH, Inc. and then pass this money to The Washington Hospital and TGCH, Inc.
Programs and Services
Washington Hospital Foundation/Washington Health System Foundation funds programs of Washington Health System (WHS), a non-profit community hospital serving Washington County residents. Some programs depend on donations to operate: Children's Therapy Center, the only outpatient center south of Pittsburgh to offer comprehensive rehabilitation for children from birth to 18 years; Teen Outreach; Palliative Medicine; Schools of Nursing and Radiology; our Simulation Center.
WHS provides services including Behavioral Health; Cancer Care; Cardiac Care; Children's Express Care; Children's Therapy Center; Diabetes Education and Management; Emergency Care; Employee Assistance; Patient Assistance; Family Medicine; Drug and Alcohol Treatment at Greenbriar Treatment Center; Heart, Lung and Vascular Care; Neurosciences; Obstetrics; Orthopedics; Palliative Medicine; Radiology; Rehabilitation; Respiratory Care; Sports Medicine; Teen Outreach; & Women's Health.
Children's Therapy has over 600 visits weekly in our McMurray and Washington locations. We provide Speech, Occupational, Physical, & Social/Behavioral Therapy to children with developmental delays, Sensory Processing Disorders, Cerebral Palsy, Attention Deficit Disorder, Autism Spectrum Disorder, & other conditions. We always need therapy equipment to help our unique, extraordinary children overcome disabilities and reach their full potential.
Teen Outreach offers sexuality education classes to local schools, intervention for at-risk children, a peer education program, and mentoring for pregnant and parenting teens. ECHO (Educate Children for Healthy Outcomes) is a one on one mentoring program that empowers youth to make healthy choices and avoid risky behavior and strengthens families. Teen Outreach is providing ECHO with community mentors to Washington School District students to increase the 67% graduation rate.
Our Palliative Medicine Program provides specialized care to relieve patients from the symptoms, pain, and the stress of a serious illness – terminal or not - and improve their quality of life.
Washington Hospital is the only hospital to deliver babies in the county.
The Health System has an ongoing need for equipment, technology, and facility improvements to provide our patients with the best, most advanced care possible.
Primary Revenue Sources
Individuals, Corporations, Foundations
Primary Fundraising Event
WHS Charity Ball
2021 Financials
| | |
| --- | --- |
| Federal Tax ID | 25-1708215 |
| Revenue | $4,231,949 |
| Expenses | $2,282,365 |
| Net Assets | $25,607,011 |
Contact
Name:
Sara Schumacher
Title:
Executive Director
Email:
sschumacher@whs.org
Website:
www.whs.org
Phone:
(724) 223-3875
Address:
155 Wilson Ave.
Washington, PA 15301
This website contains an organizational snapshot, as well as links and contact information, for each of our participating charities. We have also included the tax identification number for each charity so Donors wishing to review more detailed financial and governance information may access the Form 990 for that charity via irs.gov.